I'd been after this old gal for ages, she'd been tightly sealed up since the cinema closed in Summer 2006, forlornly waiting for her future to be decided. After several fails, and one partial success I finally persuaded the new owners, after much persistence, to let me have a poke about

Built in 1937 as part of Oscar Deutsch's Odeon Theatres Ltd (his motto, "Oscar Deutsch Entertains Our Nation") the cinema has the deliciously art deco stylings the Odeons are famed for. It was designed by Robert Bullivant, of Harry Weedon's firm of architects and completed at a cost of £60,000.

Originally the cinema had seating for 1484 people, 934 in the stalls and 550 in the balcony. As cinema audiences dwindled The Odeon was divided into a triple screen affair in 1972, with 2 smaller screens, each seating 111, built into the rear stalls area of the main cinema. Screen 1, as it became, lost its balcony effect and this layout remains today.

The Odeon group closed the cinema in 2006, despite good audiences and lots of local protest. Fortunately the Reel Cinema group, having bought the building after it closed, have refurbished the cinema and it is now up and running again.

The building was given Grade II listing in 1981 and as part of this the original signage has to be retained. Good call!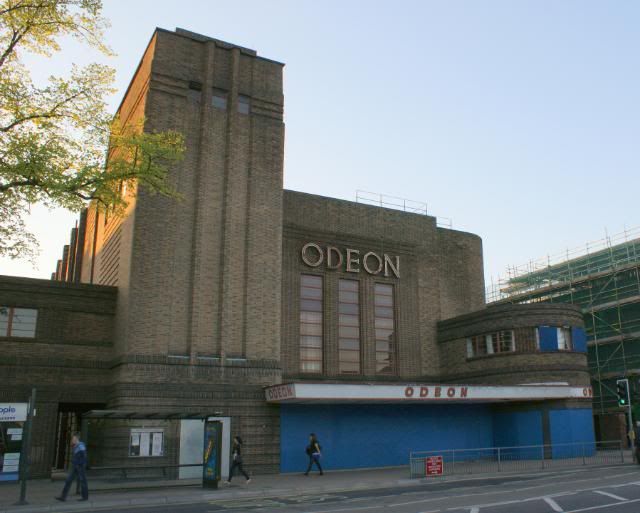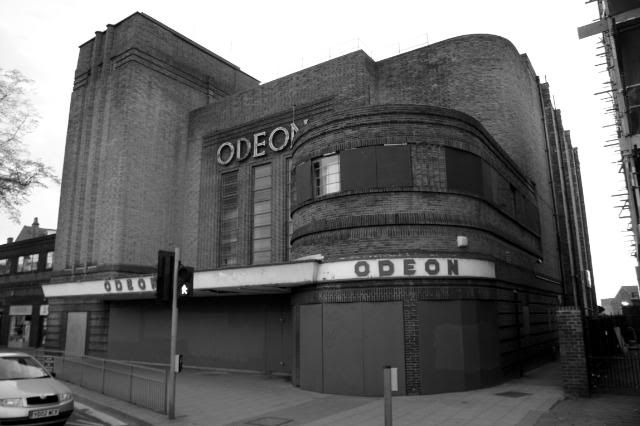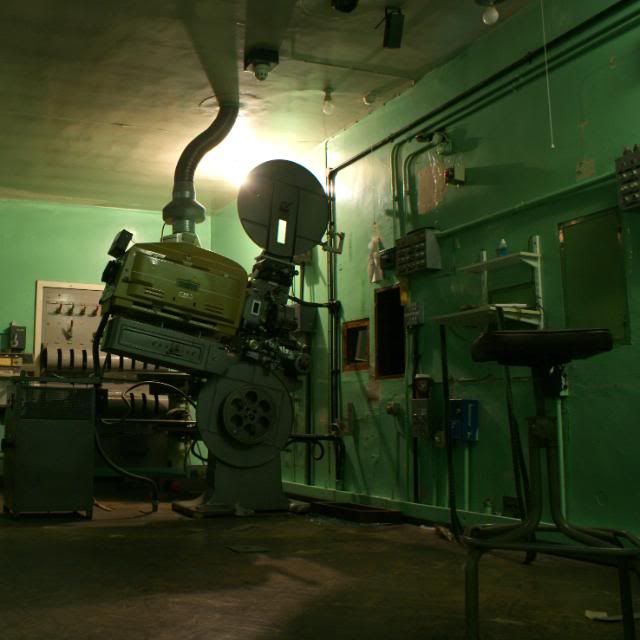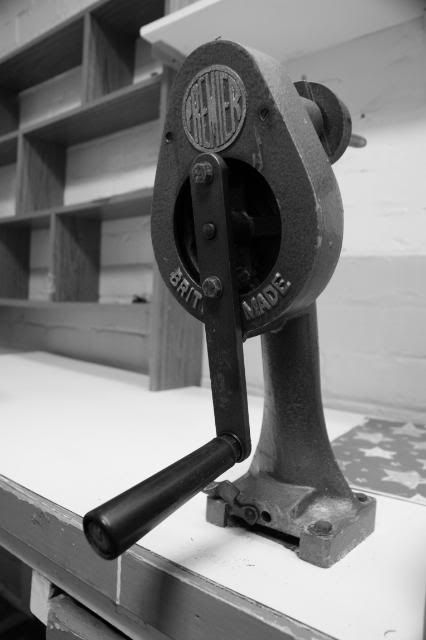 The main auditorium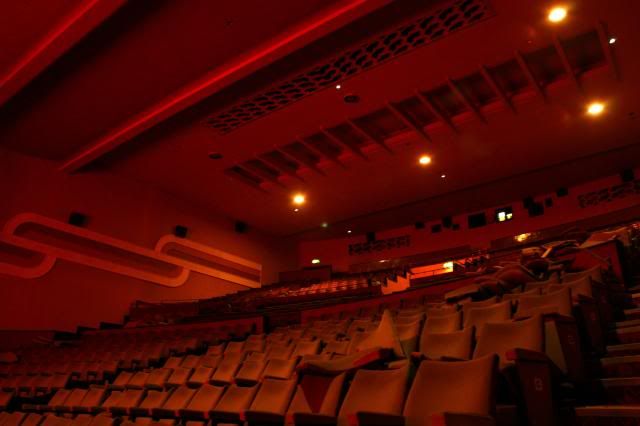 The smaller screens were in the process of having the chairs removed for cleaning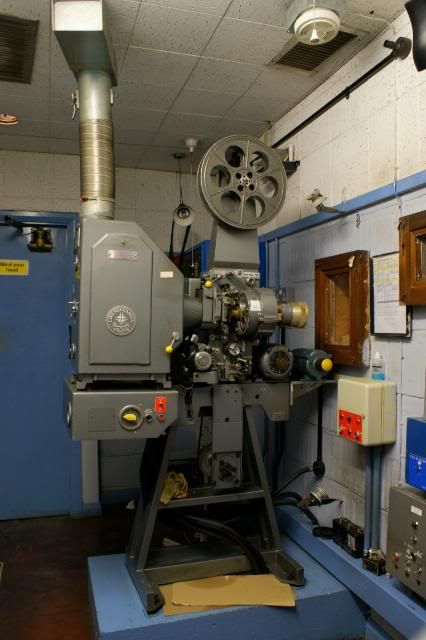 And finally in a dingy backroom...