Here we have Loew's Palace Theatre, formerly Loew's Poli Theatre, located in Bridgeport, Connecticut - The Constitution State.

The massive building contains not only the Palace but also the Majestic Theatre and also the Savoy Hotel. I didn't get to see the Savoy and only had the briefest of peeks in the Majestic, but the Palace Theatre did not disappoint.

Built in the 1910s and designed by Thomas Lamb this theatre would have been a magnificent place in it's heyday. Even today after standing empty for nearly 40 years the plaster work, chandeliers and fixtures and fittings are breath taking - perhaps more so because of their decaying state. The theatre has seen it all, from vaudeville in the 1920s, to the heyday of 50s Hollywood glam - during which time visits by movie stars were not unheard of, and then a fall from grace in the late 60s when down town Bridgeport became run down and seedy porn movies where all this old girl had to offer - but what luxurious surroundings for a quick Jodrell

The theatres closed in 1971 and were put on the US National Register of Historic Places in 1979. Not much has happened there since. In 2007 scenes from a shoddy Steven Segal film were shot there, other than that the theatre has only attracted old cinema buffs, the odd photographer, Satanists and ghost hunters. In true horror movie style the building supposedly has been built on an old Indian burial ground and lots of paranormal activity has been reported there. It was spookily quiet inside but other than that I didn't notice anything odd.

Renovation would cost in the region of $70 million and it is unlikely the City of Bridgeport will spend this amount of cash on a building in such a poor neighbourhood. The theatre's future looks uncertain and ultimately probably bleak. A crying shame indeed. I loved this place, and round every corner you could her me gasping, "Fookin' 'ell...that's amaaaazin'!"


Old postcard pics from back in the day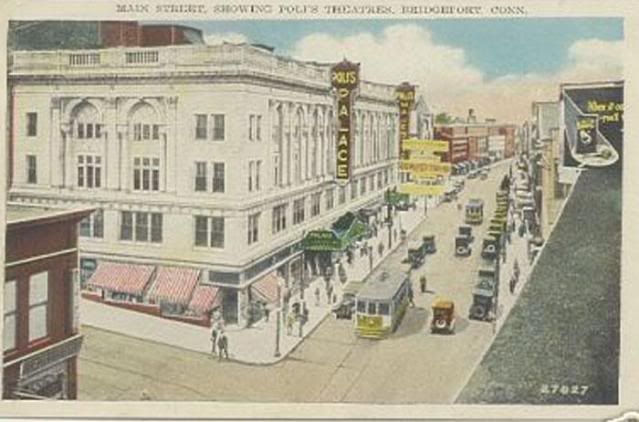 And today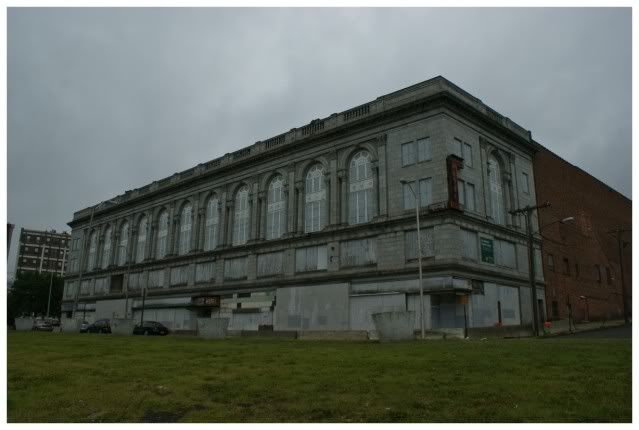 Rooms for $1.50!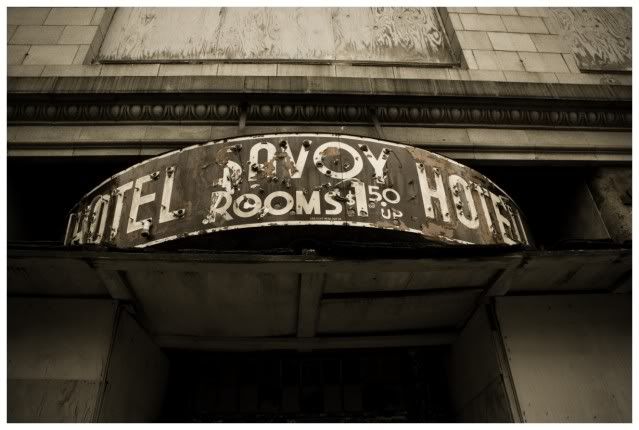 In we go, handy builders lights left burning day and night to help the lowly explorer see where he's going...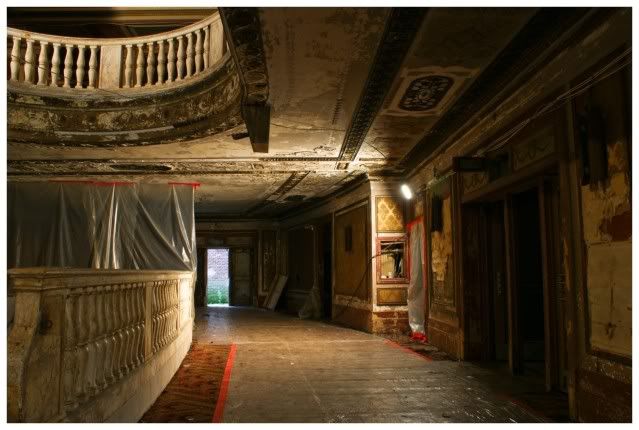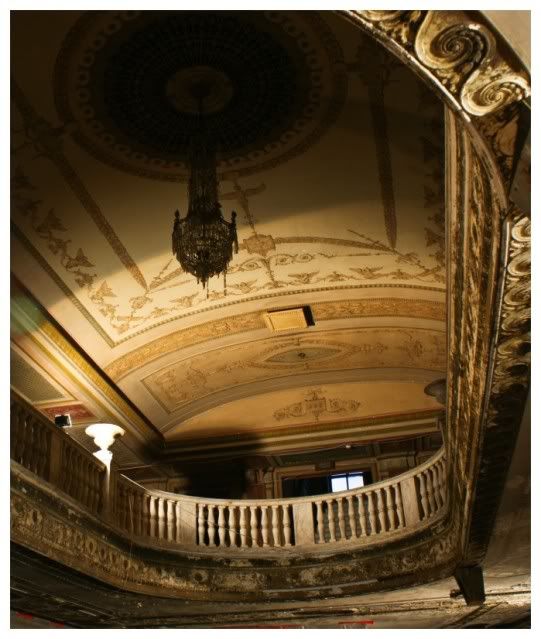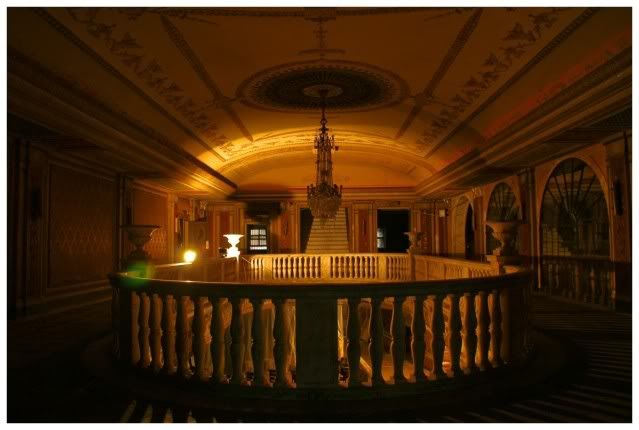 Entrance lobby, with chandeliers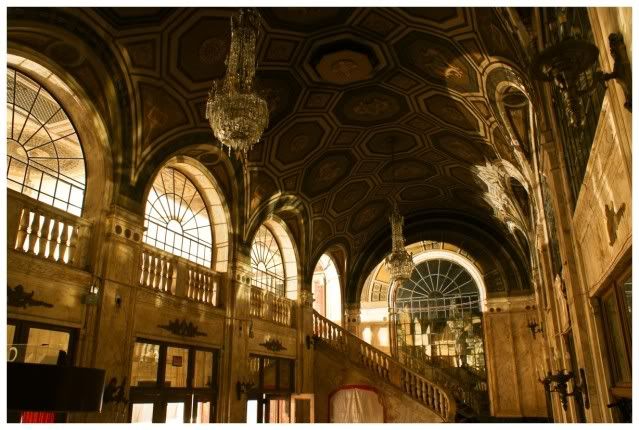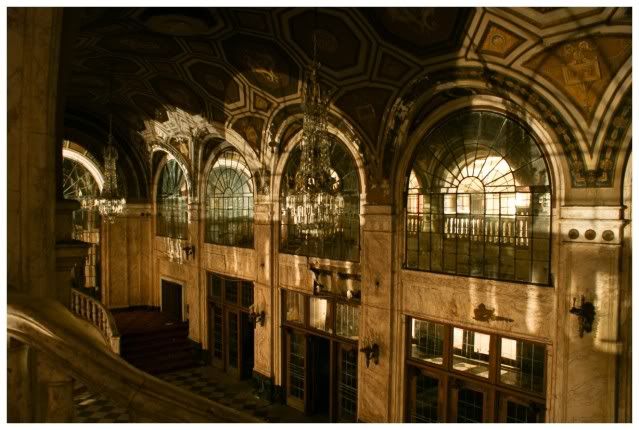 Moving into the auditorium...fantastic faded glory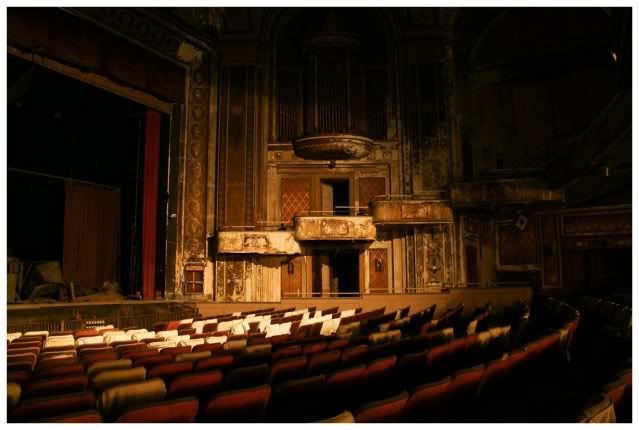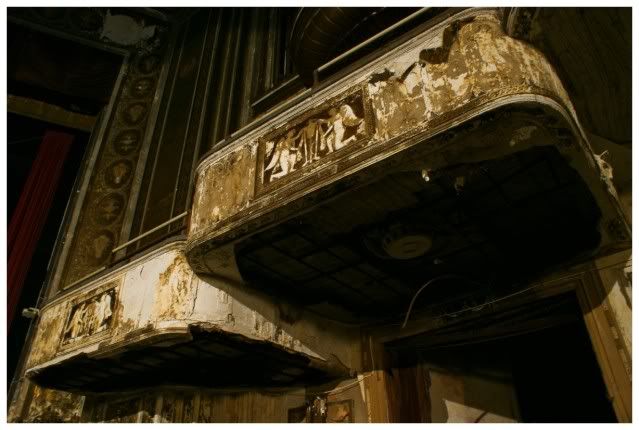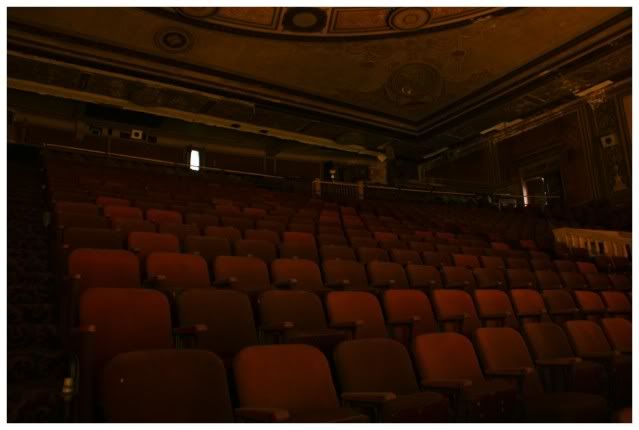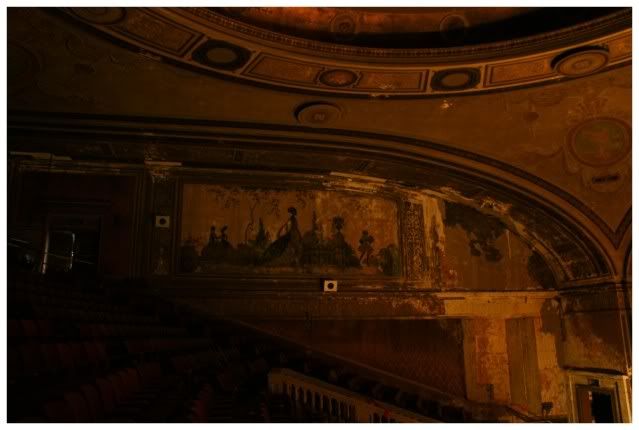 Looking down onto the stage - grandly silly yes?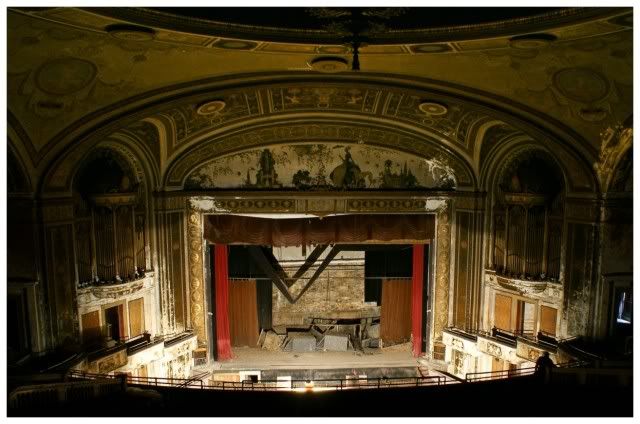 In the projection room, where those mucky films were given life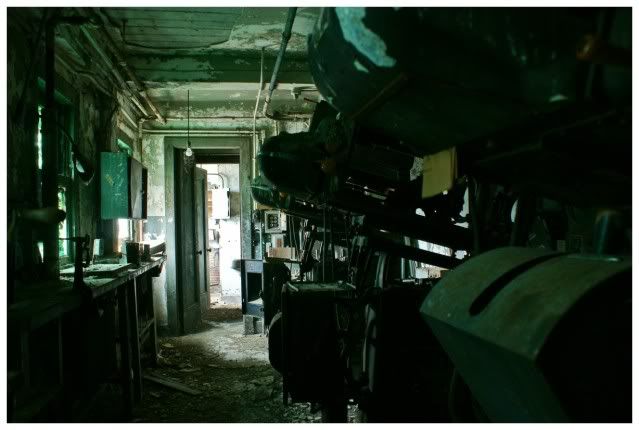 A quick peek in the dressings rooms, harking back to the days of vaudeville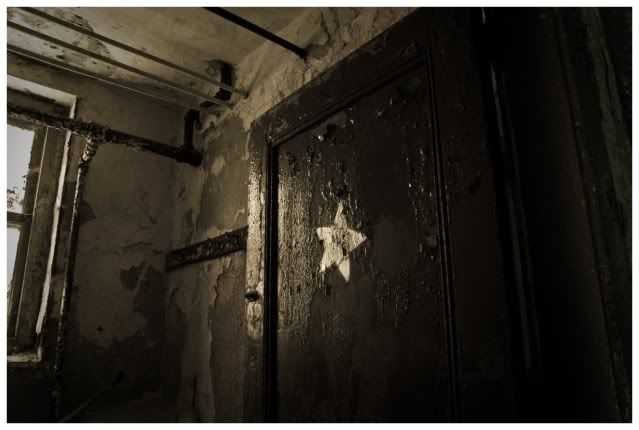 And finally the elevator to the Savoy Hotel.